Honda Civic Service at Huggins Honda
Experience Exceptional Service at Huggins Honda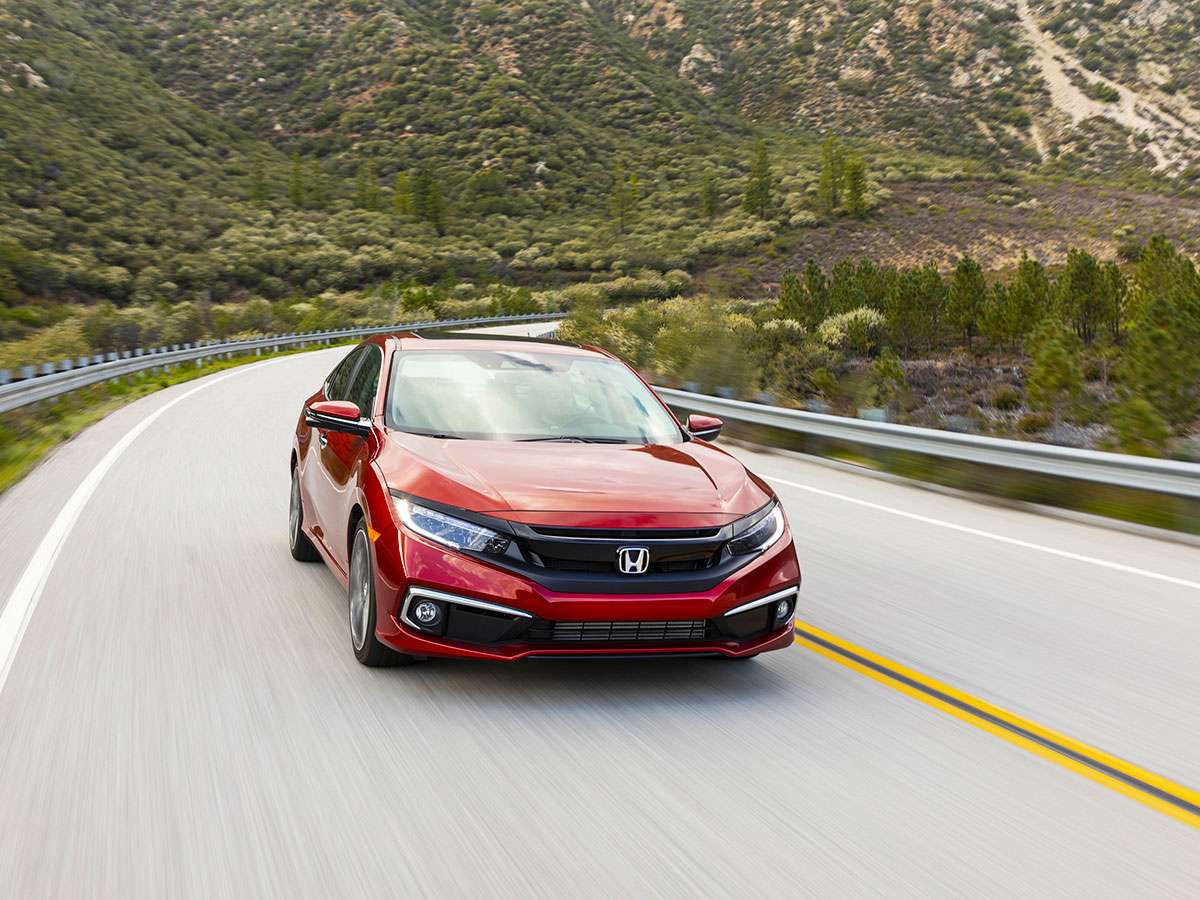 Honda Civic Service at Huggins Honda in Fort Worth, TX
As one of the most recognizable and resilient compact cars the world has ever seen, the Honda Civic is an incredibly popular model with a massive customer base. They last forever, they get exceptional gas mileage, and their looks and variety of trims and options means that there's a Honda Civic for everyone. Drive down the road for about five minutes in Fort Worth, TX, and you're bound to see at least a few Honda Civics of varying age and style. With so many Honda Civics on the road, Fort Worth customers need to know that there's a conveniently located, certified Honda service department near you at Huggins Honda. Our certified technicians are experienced in working with Honda Civics of all ages and are more than capable of handling all aspects of maintenance in our Fort Worth Honda service department. Customers in Hurst, Euless, Bedford, and Saginaw can schedule Honda Civic service online today for world-class service at Huggins Honda.
What We've Got in Store for Your Honda Civic
At Huggins Honda, we've got your Honda Civic covered from bumper to bumper. That means that, instead of visiting a few local shops that may not be Honda certified and may specialize in different services, you get access to everything you need all in one convenient location. Brake problems with your Honda Civic? Give us a call today to use any number of our brake services. Need a quick Honda Civic oil change in Fort Worth, TX? Huggins Honda is here to help you. Take a look through our available services for Honda Civic owners, and schedule your appointment right away:
Honda Civic Battery Services & Sales
Honda Civic Tire Services & Sales
Honda Civic Transmission Services
Huggins Honda Rewards Our Loyal Honda Civic Customers in Fort Worth, TX
For those who have been with us before, this won't be news: servicing your Honda Civic with Huggins Honda comes with so many benefits you'll lose track of them all. Loaner vehicles are available for customers with extended appointments, plus our car wash services are offered during all non-express services at Huggins Honda. Our customer lounge has a little something for everyone, too: a kids zone, satellite TV, Wi-Fi, coffee, tea, hot chocolate, and snacks. Get started today with certified Honda Civic service near you at Huggins Honda in Fort Worth, TX.
Friendly & Knowledgeable Staff
Loaner Vehicles Available*
*not available for Express Services
Car Wash*
*not available for Express Services
After Hours Drop Off/Pick Up
Honda Service in Dallas-Fort Worth